NADINE PHOTOGRAPHY
Pittsburgh, PA Wedding Photographer, Engagement Photos and more.

Big thanks to WeddingWire and WeddingRule for the award recognition and my clients who nominated my photo business with their five star reviews!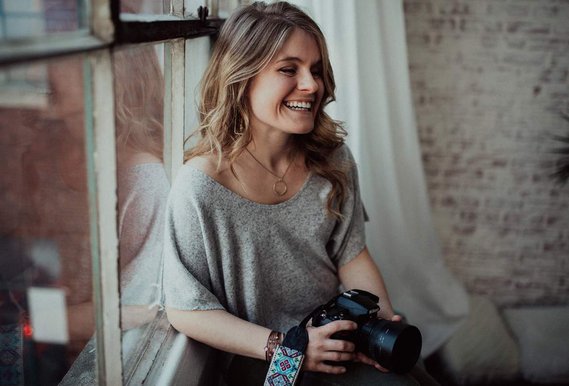 Professional Photographer | Pittsburgh, PA
Hi all, I'm Nadine the lead photographer and business owner of Nadine Photography, based in Pittsburgh, PA and servicing the PA, WV, and OH area. I photograph 20 to 25 weddings a year plus engagement sessions, anniversaries, portraits and more.
The main focus of my art is photographing natural moments. I love catching glimpses of authentic joyful expressions. Candid photos are key! But when the timing is right, I'll take the lead for some classic posed portraits.
Head Shots Photo Credit - Olga Brand
Engaged 2020 - Married 2021
I officially dove into the wedding planning process in 2020 when Russ proposed on Valentine's Day. We were finally engaged! We spent the winter and spring months considering all the possibilities, like whether a backyard wedding with food trucks was a good idea, or if we wanted to go all out and book a fairy-tale wedding venue to host a more regal affair. We ended up meeting in the middle.
Russ and I got married on August 14, 2021 with a small ceremony at Phipps Conservatory followed by a white tent reception across the street at Schenley Park. It was PERFECT. I'm so glad we took our time planning - at no point did we rush into any decision making and it all came together very organically and in a way that felt just like us.

This experience has given me even more love for my job. How lucky am I that I get to take part in one of the most special days of my clients' lives? I've learned to savor the moments and that simple is sometimes better. I admire when couples so easily brush off all the overcomplicated wedding expectations shown in bridal magazines and on social media. Instead, we can celebrate what's truly meaningful, whatever that may be for you. And when the bride and groom are happy, everyone is happy! Especially the photographer :)


Photo Credit - Cyn Davis Photography
If I had to boil it down to a few bullet points of what I seek to offer all my brides and grooms, I'd say: reliability, professionalism, sensitivity, adaptability, skill and experience. And when you mix that all together, ideally you'll get a photographer that you enjoy being around and you know will give you a quality product.
If you have specific questions, please feel free to shoot me an email through my contact page or by emailing nshermanphoto@gmail.com. I am happy to jump in with you wherever you are in the wedding planning process :)